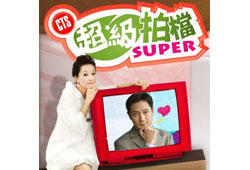 | | |
| --- | --- |
| Cast: | William Xie, June, Wang Yi Ren, Lance Yu, Ma Shi Li, Guan Yong, A Pang, Ba Ge, Xu Ai Xin, Gao Yi Xiang |
| Genre: | Comedy |
| Episodes: | |
| Broadcast Year: | 2006-09-13 |
| English Subtitle: | No |
Description:
He(Xue Hao Ren) is News TV's youngest, most popular anchorman. She(An Xiao Qi) is a small time news reporter for a small area network television who idolises him. A traffic accident sets up a chance meeting with him, but he ends up stealing her news exclusive! Betrayed, she swears to defeat him from that day on. In a comedic twist of events, she somehow becomes his fiancée?! Small fry vs the great whale. The two enemies begin their new life under the same roof.