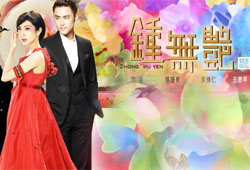 | | |
| --- | --- |
| Cast: | Cheryl Yang, Ming Dao, Chris Wu, Wang Si Ping, Miao Ke Li, Figaro Ceng, Patrick Li, Zhao Zi Qiang, Wang Dao, Tan Ai Zhen, Achel Chang |
| Genre: | Romance |
| Episodes: | 19 |
| Broadcast Year: | 2010-07-25 |
| English Subtitle: | No |
Description:
A re-imagining of the story of Zhong Wu Yan in which she lives in the 21st century. She is intelligent and compassionate, but she lacks one thing that her fiancé really cares about: Beauty. Although Qi Xuan appreciates her coming to his aid during hard times, he nonetheless prefers the beautiful Xia Ying Chun during good times. After repeated heartbreaks, Wu Yan contemplates on accepting the affection of another man.