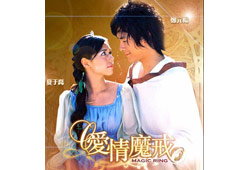 | | |
| --- | --- |
| Cast: | Joe Cheng, Kimi Hsia, Winnie Qian, Ben Bai, Guo Shi Lun, Gou Feng, Qiu Zheng, Wu Zhong Tian, Huang Jin Wen, Xiao Ying, Melody, Long Chen Han, Tiffany Xu, Chen Bo Zheng |
| Genre: | Romance |
| Episodes: | 14 |
| Broadcast Year: | 2004-10-30 |
| English Subtitle: | No |
Description:
Xiao Jun slowly wakes up from a train accident. Losing all her memories and left with amnesia, Xiao Jun has no idea who she is or where she is going. Yet the ancient ring that she is wearing on her finger is proof of being the Du family's eldest son's fiancé. Therefore, Xiao Jun is confusingly brought to the rich and powerful Du family. The head of the Du family treats her and loves her as if she is his own daughter, causing the pregnant Xiao Jun to experience the feelings of a warm family that she has never felt before.