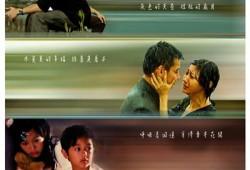 | | |
| --- | --- |
| Cast: | Nicky Wu, Dou Zhi Kong, Li Jia Yu, Wang Zheng Wei, Cheryl Yang, Liang You Lin, Zhang Tian Lin, Gina Lin, Zhong Xin Yi, Li Zhi Qin, Jian Chang |
| Genre: | Family |
| Episodes: | 32 |
| Broadcast Year: | 2008-09-08 |
| English Subtitle: | No |
Description:
A mother's pursuit for happiness resulted in the births of four children by three different fathers. Growing up in a broken home, the siblings had to fend for themselves when their mother couldn't. Love and security had always been a luxury they couldn't have. When the eldest was diagnosed with a terminal illness, the family had to face their own inner demons and begin the process of healing their growing pains.