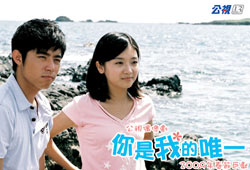 | | |
| --- | --- |
| Cast: | Wang Bo Jie , Fu Xiao Yun, Zhang Jun Ming, Gao Pei Wen, Chen Bo Zheng, Yan Jia Le, Su Bing Xian, Dao Wu Si, Gao Jia Yin, Bi De Ke Na Gao, Fu Xian Jie, Wang Xin Yi, Lu Ya Ting, Yin Fu Min, Li Yi Fang |
| Genre: | Romance |
| Episodes: | |
| Broadcast Year: | 2009-01-24 |
| English Subtitle: | No |
Description:
Qi Gang (Wang Bo Chieh) is a typical high school student who likes to play basketball and hang out with his buddies and girlfriend. In the summer before his second year of high school, his parents suddenly run off to China to escape debt, leaving behind only a note and a train ticket to Yuli in Hualien county. And just like that, Qi Gang is forced to leave Taipei and move in with his aboriginal grandmother. Used to life in the big city, Qi Gang can't stand living in a rundown house in the country. But as time passes, his anger slowly subsides, and he becomes increasingly fond of his new home - and his feisty classmate Xiao Zheng (Fion Fu).