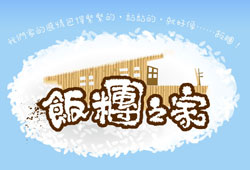 | | |
| --- | --- |
| Cast: | Megan Lai, Xiu Jie Kai, Fan Guang Yao, Lin Mei Xiu, Wang Yi Lu, Pink Yang, Lin Bo Hong, Fang Fang, Xiang Yu Jie, Li Zhi Qin, Huang Di Yang, Di Zhi Jie, Lan Jun Tian, Zhou Xiao An, Guo Mei Jin, Zhang Guo Dong, Li Xuan, Chen Ying Jie |
| Genre: | Family, Comedy |
| Episodes: | |
| Broadcast Year: | 2010-05-10 |
| English Subtitle: | Yes |
Description:
Family should be warm, tight knit, and always stick together... Just like a rice ball. At least that's the goal for Mrs. Guan. Her husband, the very mellow, very optimistic Mr. Guan, is just happy to be brought along for the ride. Since the family is so close, every little thing that happens in and around the family becomes a major issue to be thoroughly dealt with.