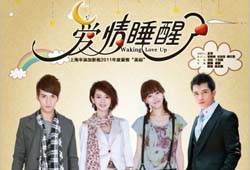 | | |
| --- | --- |
| Cast: | Roy Qiu, Tang Yan, Jones Xu, Qi Wei, Wen Sheng Hao, Wang Yiming, Cao Yanyan, Shi Yanjing, Zhou Xiaoli, Li Shipeng |
| Genre: | Romance |
| Episodes: | 40 |
| Broadcast Year: | 2011-09-13 |
| English Subtitle: | No |
Description:
Unlike the heiress in the My Daughter, Tang Yan's character this time is a poor hotel maid that's nevertheless equally lovable. Because of an accident, she falls in love with the CEO of a major company, played by Roy Qiu, who had lost his memories. When he regains his memory, the two are faced with challenges both in love and in business, and must work together to save both themselves and their homes.